Gender Bias in Academic Reading Lists: The Case of LSE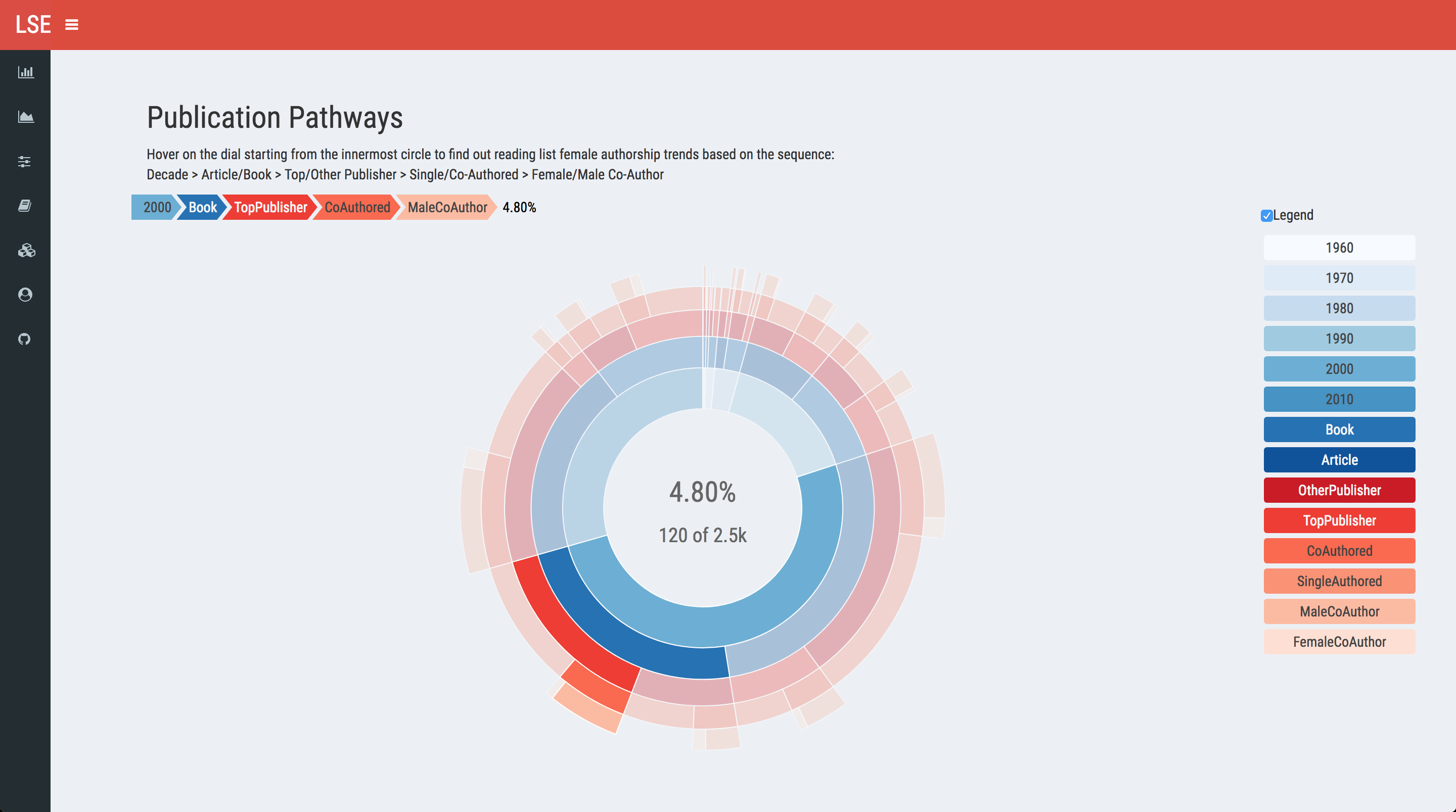 Exploratory analysis of ~13,000 scholarly works included in International Relations (IR) Department syllabi in 2015-2016 at the London School of Economics and Political Science. The main aim of this project is to quantify the publication bias in academia. The findings mirror the US Ivy League patterns of a roughly 80/20 male-to-female author ratio.
R packages utilised: shinydashboard, shinyjs, dygraphs, sunburstR, DT, htmlwidgets, RColorBrewer, bubbles, rbokeh.
---